A fun multipitch ice climb hidden in the upper reaches of Cougar Canyon above Canmore.  It climbs a few pitches of WI2 & 3 up an aesthetic side canyon and has very cool positions!  Some years an additional pitch of WI4 forms another twenty minute hike above and can make for a challenging finish!  Descent is made by rappelling back down the climb.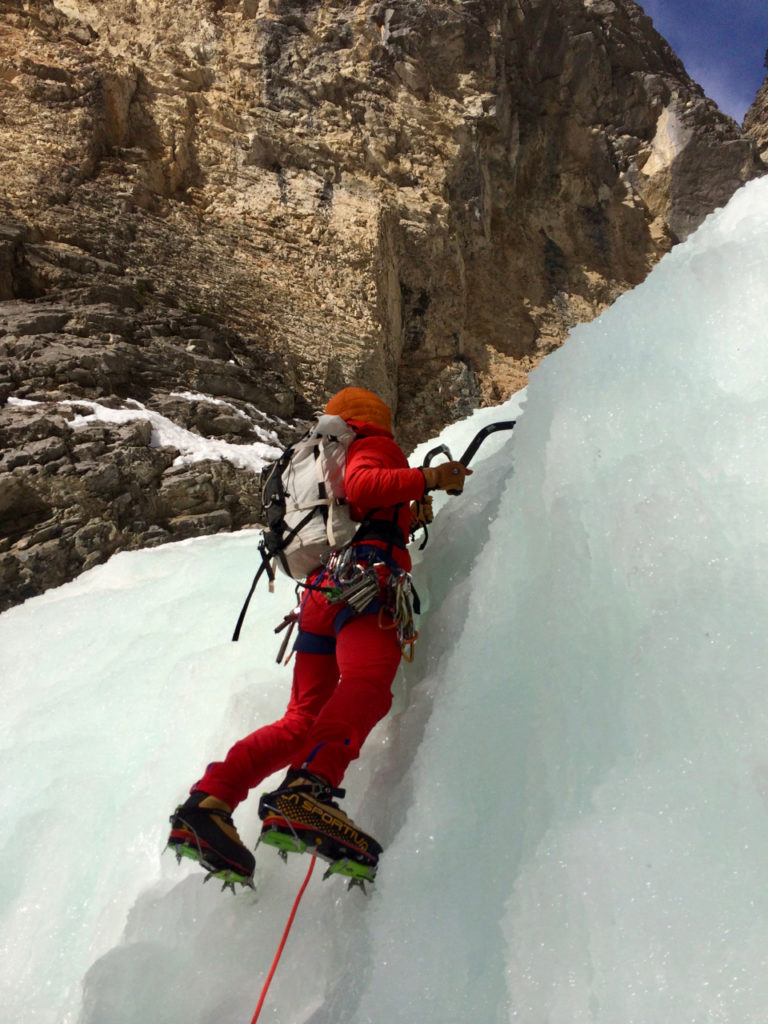 Location: Canmore, Alberta.

Difficulty: WI3 (or WI4 with the extra pitch above)

Length: 135m
Logistics: Up to 3 guests can join the guide for an ascent of Ghoster Coaster.  Canmore is the best town to base from.