This course is the perfect way to get introduced to the sport of rock climbing in a fun and safe manner. A professional guide will teach you what you need to know and help you have a great time on this two day adventure!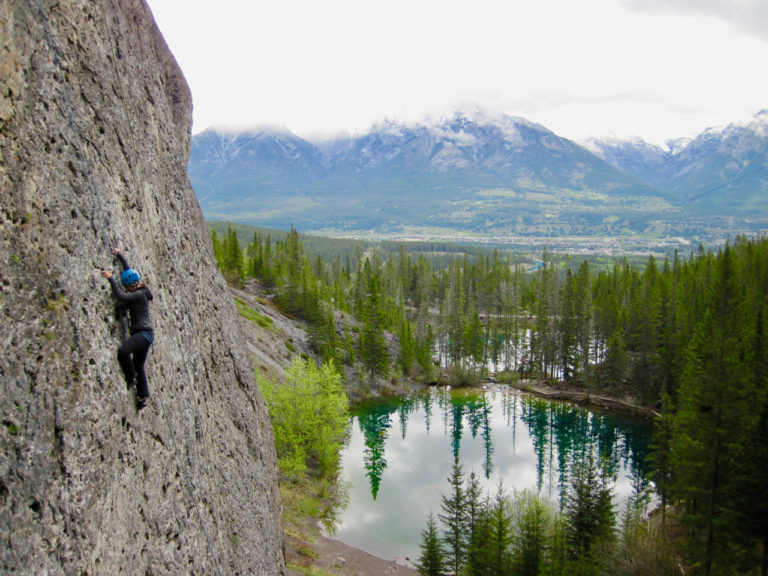 June 8-9th (6 spots left)
July 13-14th (6 spots left)
Aug 17-18th (6 spots left)
COST: $345 + GST per person
Prerequisites: Just enthusiasm!  No prior climbing experience is required.

Meeting Place & Time: Canmore area at 7:30am.

Book your spot:  Please contact us at info@cdnalpine.com to get signed up!  You can join as an individual or as a group of up to six people.  A non-refundable deposit of $100 + GST is required to book your spot, with the remainder due 4 weeks prior to the start of the course.  Invoices will be provided with options for etransfer, credit card and PayPal.  Reading and completing a Waiver form is required to participate in all courses or trips.  A copy of the Waiver will be provided to you before booking and can also be downloaded here: CRAG Waiver Form.  Before booking you must acknowledge that you have read & agree to the Waiver form.  

Agenda
Day 1 – After driving to a nearby crag, we spend the day learning the basics of safety, equipment use, belaying and of course climbing! Throughout the day all participants will have the chance to do lots and lots of climbing with guidance and instruction throughout.
Day 2 – We will spend the second day at a different climbing area and continue to improve your climbing technique and skills.  There will be the opportunity to try rappelling down a rope as well!
Optional Day 3 – Multipitch Ascent: Course participants can add on a day of multipitch climbing in groups of 1 or 2 people. On the day after the course this is offered at a discounted rate of $500 for 1 person, $275 each for 2 people. Please request this option in advance. See the rock page for more information on guided ascents.
Gear List
Use of all climbing gear is provided free of charge. However, if you have any of your own gear feel free to use it!  If you have any questions about purchasing your own gear please email us at info@cdnalpine.com anytime for suggestions.
Small Pack (20 + litres) – available for loan
Harness – provided
Helmet – provided
Rock shoes – provided
Belay device – provided
Warm sweater or jacket
Wind/rain Jacket
Water Bottle
Lunch