One of many spectacular mountains in the "Valley of 10 Peaks" above Moraine Lake!  Mt. Neptuak (Stoney for "9") is seldom climbed but is one of the best alpine rock routes in the area!  With about 8 pitches of rock climbing up to 5.7, some very exposed scrambling, a complex descent, and lots of distance & elevation to cover, this climbs provides plenty of challenge!   The panoramic views of Moraine Lake, Mt. Temple, the distant Bugaboos, Lake O'Hara, and hundreds of other peaks make this a very memorable outing.  The climb of Neptuak requires good skills & excellent endurance, but for those wanting an even longer and more challenging climb we can also plan a 2 or 3 day trip to continue up Mt. Deltaform as well! 
Elevation: 3233m / 10610ft

Location: Moraine Lake area above Lake Louise.  1 hour from Canmore.

Difficulty: Intermediate technical difficulty and a very long day.

Logistics: Ascents of Mt. Neptuak can be completed in a single day from the Canmore/Banff area with an early start. July and August are the best times to plan an ascent of Mount Neptuak.  Group size of 1 only.
Prerequisites: Significant scrambling experience, very good endurance, and multipitch rock climbing experience up to 5.7.

Routes
North West Ridge (III 5.6):  A long and challenging alpine rock route with a very traditional feel.  After a long but beautiful hike from Moraine Lake to Wenkchemna Pass we start up the ridge!  Some of the hardest climbing is right off the bat with two pitches of 5.7 up a steep quartzite wall.  Above this a long section of scrambling leads to a bunch of fun limestone pitches and a final exposed ridge section to the summit!  The descent is almost as challenging as the climb and we will do lots of downclimbing and rappelling as we make our way back to Wenkchemna Pass and the trail.  About 12 hours round trip.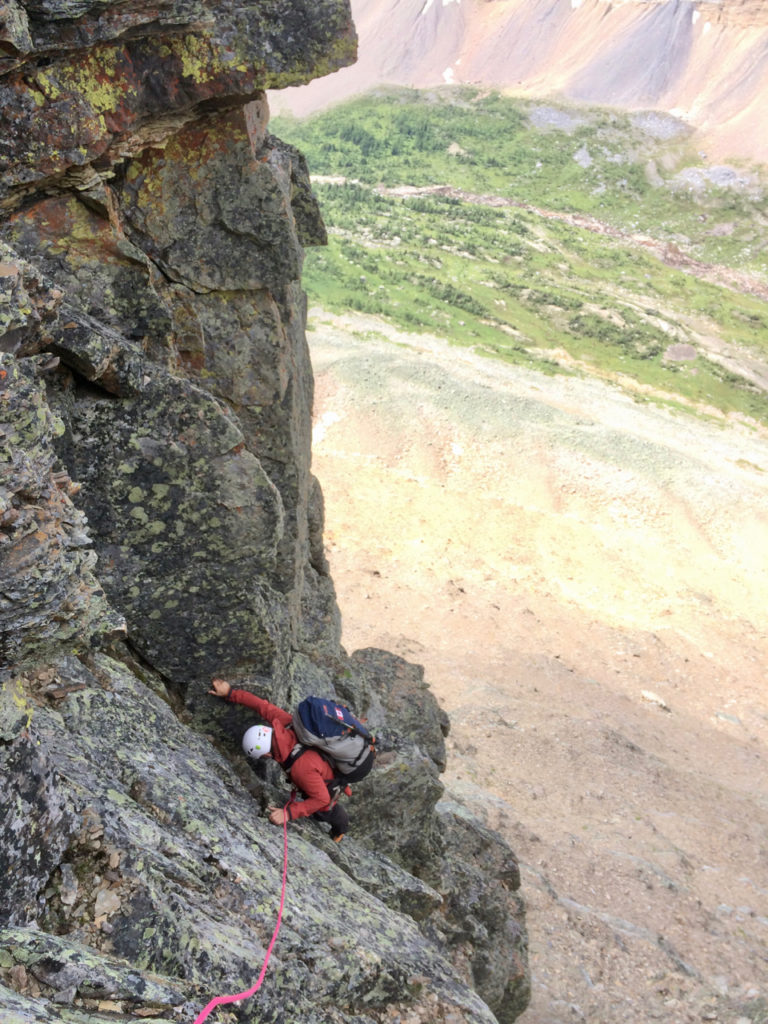 Gear List
All technical equipment is provided free of charge except for boots. However, if you have any of your own climbing gear, feel free to use it! Rental and purchase information for boots, clothing, and camping gear can be found here. If you are unable to locate any of these items or have any questions, feel free to contact us at any time for assistance.
Small Pack (about 30 litres) – available for loan
Mountaineering boots (lighter summer type ones best)
Harness – available for loan
Helmet – available for loan
Belay device – available for loan
Sweater/Fleece
Rain Jacket
Rain/Wind Pants
Light Gloves
Toque
Sunglasses
Headlamp
Sunscreen
Water Bottles (2 liters)
Lunch & snacks
Hiking pole