Mount Buller sits along the Smith Dorrien road South of Canmore and has a number of excellent alpine rock ridges and buttresses starting right from the road!  The blue water of the Spray Lakes below and steep mountains all around make for great views throughout!
Elevation: 2800m / 9200ft

Location: Kananaskis.  40 minutes from Canmore.

Difficulty: Challenging scrambling as well as rock climbing from 5.7-5.9.

Logistics: Done as a day trip from the Canmore area.  Late June through September is the best time to plan an ascent of Mount Buller.

Prerequisites: Previous rock climbing, rappelling and scrambling experience. 

Routes
West Buttress #4 (II 5.7): One of the best alpine rock climbs in the entire Canadian Rockies!  After a very short approach hike (10 minutes!) the scrambling starts just above the road and follows a beautiful ridge throughout. The difficulty increases higher on the mountain and culminates in the spectacular 60 meter long "boot crack" pitch up a unique runnel on perfect limestone! The descent down the backside has a bit of scrambling but is reasonably quick & straightforward. 8-12 hours.  Group size up to 2 if experienced at scrambling.
West Buttress #4 with "Running of the Buller" start (II 5.9): For more experienced rock climbers an alternate start offers over two hundred meters of 5.9 rock climbing to gain the ridge! From there we still get to climb the best parts of the West Buttress route to the summit.  9-12 hours.  Group size up to 2 if confident at the grade and experienced at scrambling.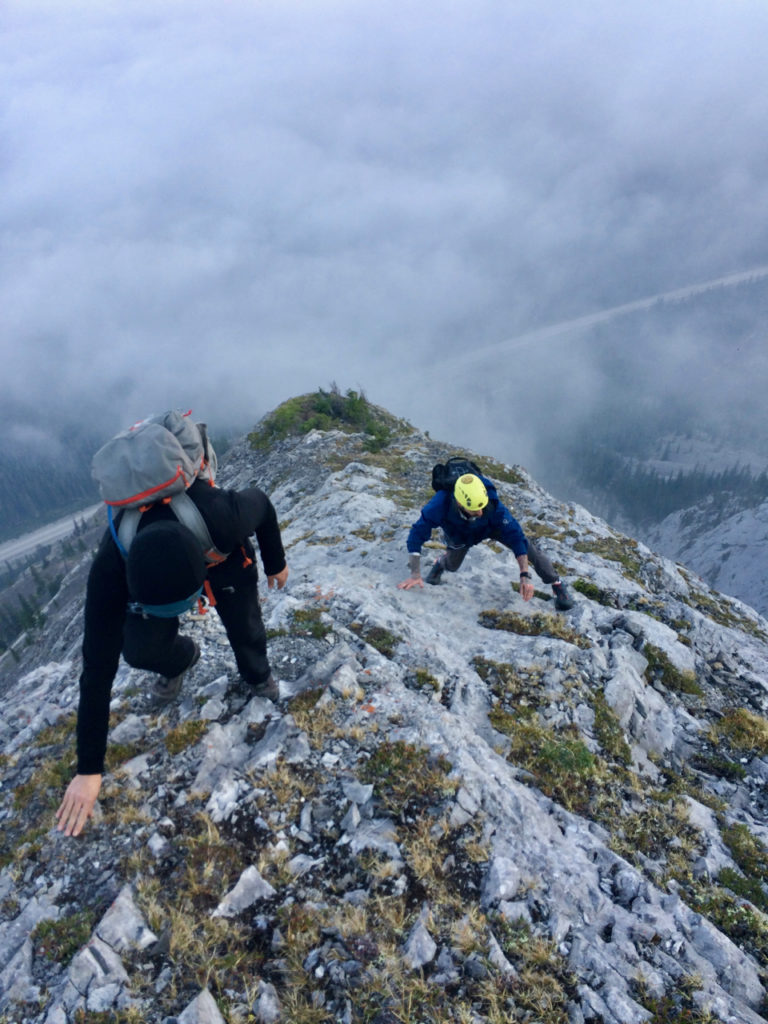 Gear List
All technical equipment is provided free of charge except for boots. However, if you have any of your own climbing gear feel free to use it! Rental and purchase information for boots, clothing and camping gear can be found here. If you are unable to locate any of these items or have any questions feel free to contact us at any time for assistance.
Small Pack (about 30 litres) – available for loan
Hiking boots or light alpine boots
Harness – available for loan
Helmet – available for loan
Rock shoes
Sweater/Fleece
Rain Jacket
Rain/Wind Pants
Light Gloves
Toque
Sunglasses
Headlamp
Sunscreen
Water Bottles (2 litres)
Lunch