With a thundering waterfall, a long tunnel to crawl through and amazing scenery, it's impossible not to enjoy this very unique climb!  Ten pitches of nice 5.4-5.7 rock climbing lead up the wall beside Takakkaw Falls.  Near the top it looks like the route will dead end at some overhangs but a long hidden cave leads behind the cliff!  After crawling through the tunnel one more pitch takes us to the top where we can enjoy the views before rappelling back down.  Takakkaw translates to "magnificent" in Cree, which seems like a very appropriate name for this incredible spot!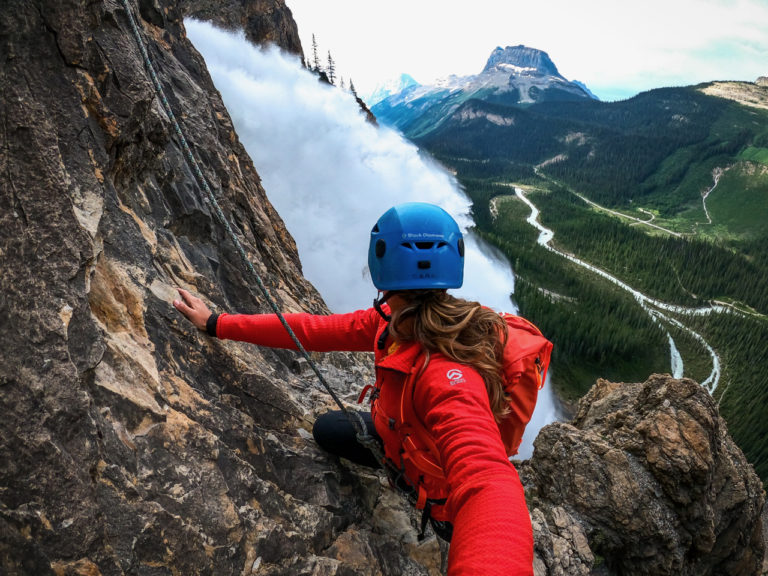 Location: Yoho National Park near Field, BC.  1.5 hours from Canmore.

Difficulty: 5.7

Length: 425m
Logistics: Up to two guests can join for an ascent of the Takakkaw Falls rock climb.  Must be comfortable at the grade and experienced at rappelling.

Other Nearby Routes
Grand Sentinel – 5.8 or 5.10d, 100m
Mosquito Creek – Proboscisized – 5.8+, 160m
Castle Mountain – Ultra Brewers – 5.9, 300m