Our guides favorite 5.10 route on the mountain!  Although not as long as many other Yamnuska routes there is a lot of steep climbing packed into this great climb!  A series of steep cracks and corners lead us up the bowl feature beside Yamnuska's yellow edge.  The exposure is incredible and some of the positions high on the route even overhang the base!  Yamnuska is well known as a sun trap and the routes in the bowl get even warmer than most, making this a good choice for shoulder seasons or even nice days in the winter.  Known as Iya Mnathka ("Flat Faced Mountain") by the local Stoney Nakoda peoples, this peak has long been an important site to residents of the Canadian Rockies.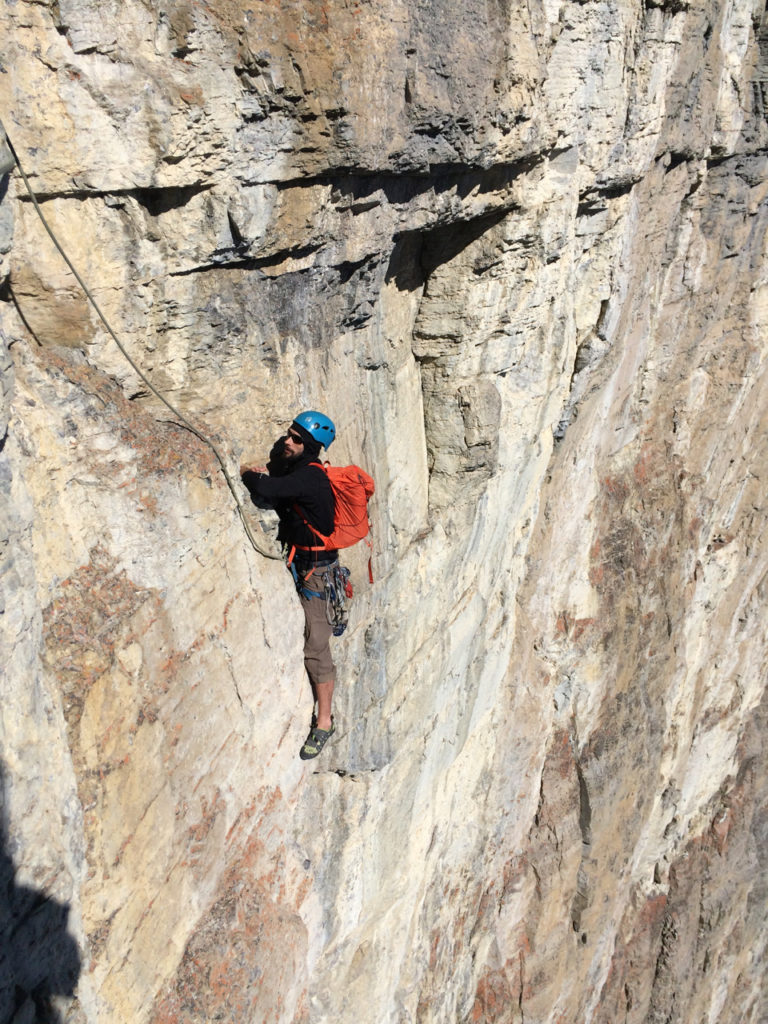 Location: Bow Valley. A 10 minute drive from Canmore or 50 minutes from Calgary. 

Difficulty: 5.10c

Length: 150m
Logistics: Up to 2 guests can join for an ascent of The Bowl and most other climbs on Mount Yamnuska.  April through October is the best time to plan an ascent although off-season ascents are often possible on this sunny route.

Other Nearby Routes
Yamnuska – Forbidden Corner – 5.8+, 300m
Yamnuska – Kahl Wall – 5.10a, 300m
Yamnuska – Jimmy and the Cruisers – 5.10d, 230m
Nanny Goat – Beautiful Century – 5.10a, 230m
Mt. Kidd – The Fold – 5.8, 500m