A great route in an alpine setting with incredible views along the Icefields Parkway!  The sustained nature of the route and it's location above treeline makes for a big day out on the mountains.  Along with the classic Murchison Falls route there are some other excellent climbs surrounding it including Virtual Reality (WI6), But My Daddy's a Psycho (WI5+) and Lessons of Oka (WI4, M4).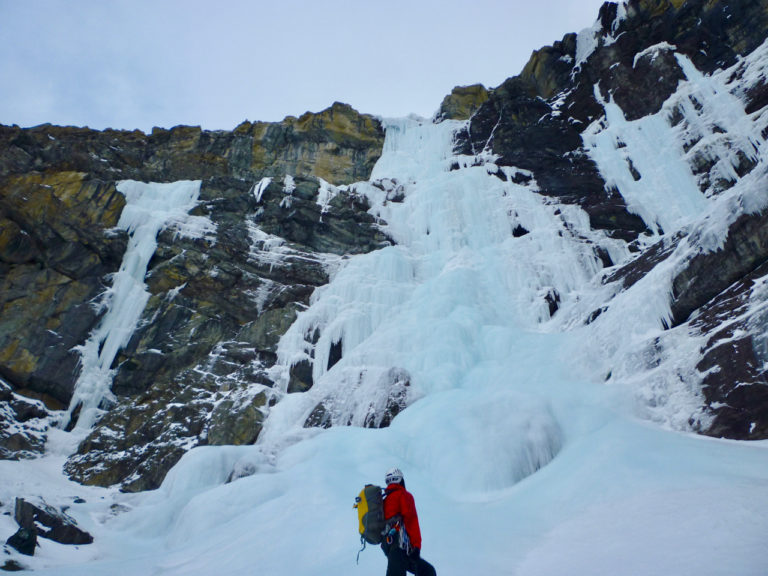 Location: Icefields Parkway near the Saskatchewan River Crossing.  2 hours from Canmore, or 1 hour from Lake Louise or Nordegg.

Difficulty: WI4+ or WI5 depending on line chosen.

Length: 200m
Logistics: Either make the drive from Canmore/Jasper/Nordegg, or stay at one of the HI Hostels closer by. One guest per guide is recommended, although two guests may join if reasonably experienced and comfortable at the grade.