Along with nearby Polar Circus, the Weeping Wall is one of the world's most famous ice climbs! Blessed with a variety of awesome routes from WI4 – WI6, a 5 minute approach, a sunny aspect, and virtually no avalanche hazard, the Weeping Wall just can't be beat!
On the 180m Lower Weeping Wall, the Left Hand (WI4), the Central Pillar (WI5+), and the Right Hand (WI5) are all excellent and popular climbs. For climbers with lots of experience and a high skill level, Weeping Pillar on the Upper Weeping Wall offers another 180m of sustained WI6 ice climbing!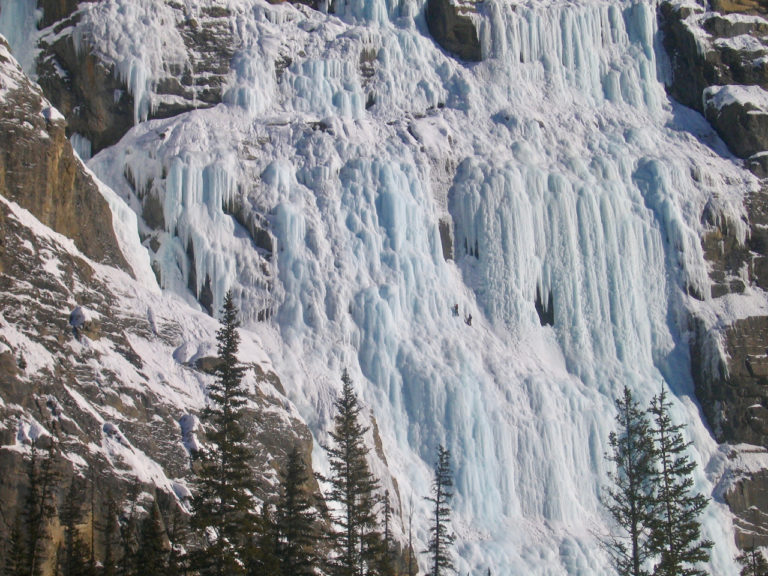 Location: Icefields Parkway near the Columbia Icefields.  A 2+ hour drive from Canmore.

Difficulty: WI4 – WI5+ (WI6 for Weeping Pillar)

Length: 180m (or 360m when combined with the upper WW)
Logistics: Either make the drive from Canmore/Jasper/Nordegg, or stay at one of the HI Hostels closer by.  One guest per guide is recommended, although two guests may join for ascents of the lower Weeping Wall if sufficiently experienced at ice climbing.